Well, me and Elmo likes to dine in Pizza Hut, my meal always vary from salad to pizza to pasta. But faithful Elmo only orders Pizza, occasionally pasta.We dine at Pizza Hut at least once a fortnight, but its more to like once or twice in a week. So the nearest and most convenient outlet is the one in Giant Kinrara, which is not too far from BUKIT JALIL POLICE STATION, if you know where the Mercedes Benz in Kinrara, or the Indian Temple, its around that area, you can't miss this Giant, its a 'giant'.
Well, the issue is that we have been eating here for like two months, meaning our visits are totaling up to 10 visits, until we can even recognize the floor staff.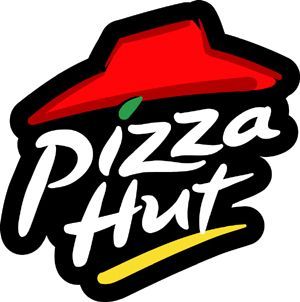 Well, there shouldn't be much of a problem since Pizza Hut is a chain and the service should be more or less the same as other outlets, and the services we receive should be the same. Having a regular patron of PIZZA HUT since we were in MMU, we went to so many outlets before, nearly every Pizza Hut outlet in Malacca, the one in Port Dickson, Klang Valley etc. We came to understanding that not all outlet has the same quality of food, example is that Pizza Hut in Aeon (Jusco) Equine Park has the worst Pasta, but the one outlet in Malacca (now closed) serves the best pasta! The taste is just perfect and we like the meatball, there are meatball!!! But the one in Equine Park don't serve with meatballs, even after we made a complain to the floor staff. Well although they serve terrible pasta, at least their service is good and the salad bar is always filled.
Now the main purpose of this PIZZA HUT post is to rant about the outlet in Giant Kinrara. I have yet to see more than 4 floor staff on the night shift (we always dine there for dinner), its usually the Indian lady (who seems qualified to be Manager), the malay guy, and two Bangla (where one always goes missing and the other one handles problems, when order screw up, they send the Bangla to talk, not cause he is tough, but mainly for the communication barrier.). They are virtually understaffed, I've never experienced a clean table, they never have enough time to clean up, although the only good part is that we only need to sit for about 2-5 minutes before we are given the menu and wait another few minutes when we signal them for order. We grew accustomed to it already.
But yesterday, was the limit, I mean this is not the first time it happened, I got my breadsticks last, after almost finishing up my PIZZA!! And you guess what happened to the soup, Elmo finished hers, and mine became cold, we like to dip the breadsticks into the hot soup! We even had to hunt for sauces in the outlet, and some of the patrons are racing with each other to get to that bottle of Tabasco! Our pizza was also charred, not just a little, I can even taste it, even the onion and chicken was kind of black already. And no, its not the sauce, its burnt and I can be sure of it, as I always did that while cooking myself. I found a strand of hair on my slice of Pizza, its way too long to be my hair, and its way too short to be Elmo's. The table around us are all empty, not because there are no customers, but its due to the lack of clean table, I can still see the leftover pasta and the table next to us. There were also complain from the other patrons, and how they (Pizza Hut's floor staff) settle it, send the Bangla and give him a menu, the one responsible will be charged with cleaning the table while being out of view. All I remember was the war was won by the patron and I saw the Bangla took back one of their pizza.
I need to justify, sometimes its not just the floor staff at fault, sometimes the kitchen staff is at responsibility, we even faced getting wrong pizza (kitchen mistake, not wrong table mistake), our pizza somehow ended up missing and had to wait more than 40 minutes. I mean if floor staff key in the order, the kitchen staff should just follow it, and they shouldn't miss a thing, like our late breadsticks for example.
I guess I have written too much text, so lets just let bygone be bygones.